Posted on
By Albert Pretorius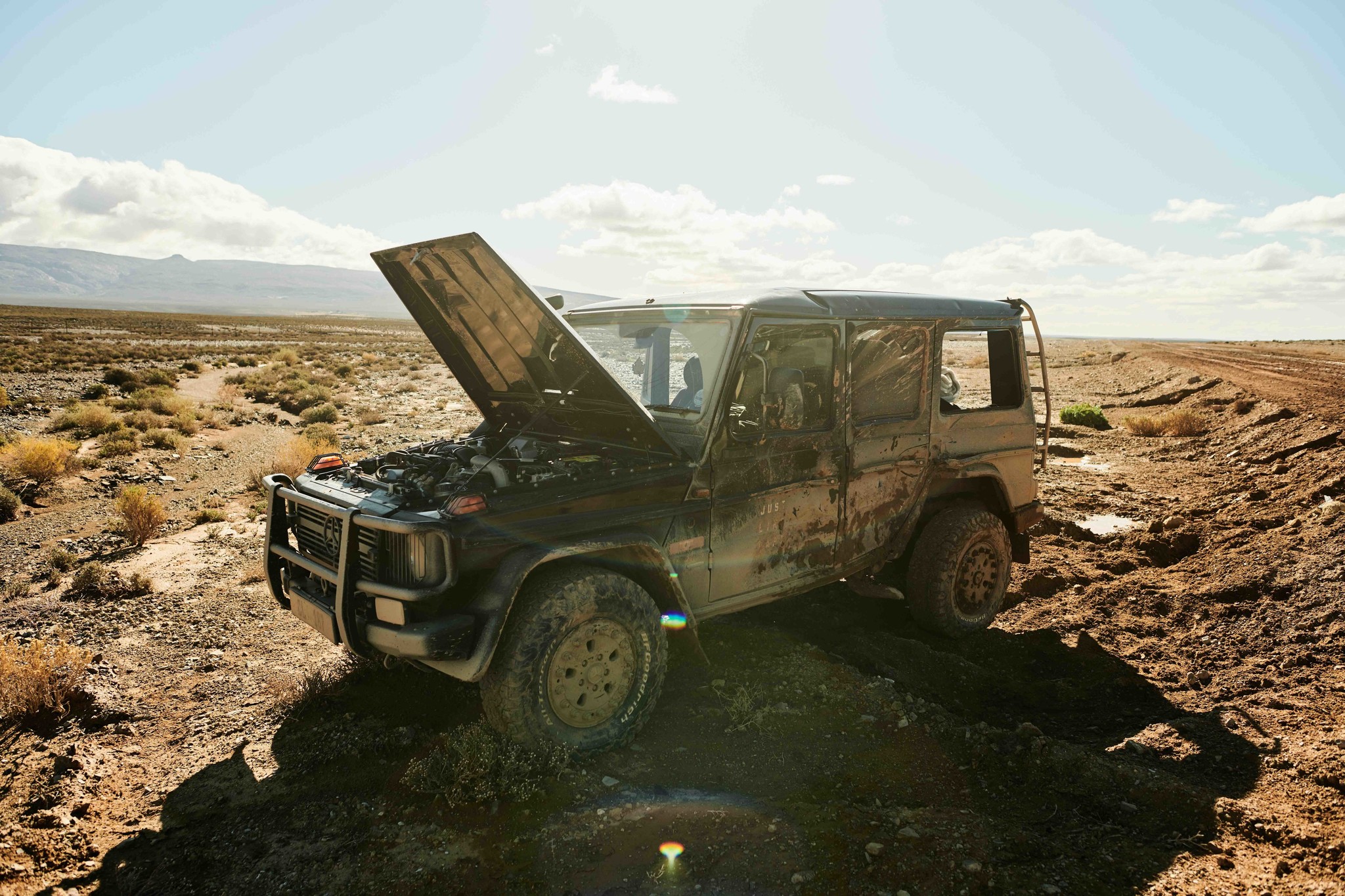 It started in the ice and snow on Matroosberg and ended in a ditch in the dirt somewhere in the Tankwa Karoo. We had been celebrating the start of something new – Jeff's impending wedding – and then were faced with the destructive end of something else.
The anticipation rose as the temperature dropped as we made our way up the Matroosberg in the Just Like Papa recon vehicle, Thomas' Geländewagen, and Chris' Hilux. We knew we'd easily make it up to the plateau – the initial climb up the mountain isn't too technical and both the vehicles and their drivers were more than capable – but getting to the summit is where the real challenge lay.
Parked on the plateau, we cracked open a few cold ones, stomped around in the snow, and plotted our course. As far as we could tell no other vehicles had even attempted to reach the summit, which meant we had to do it – who stops halfway up a mountain?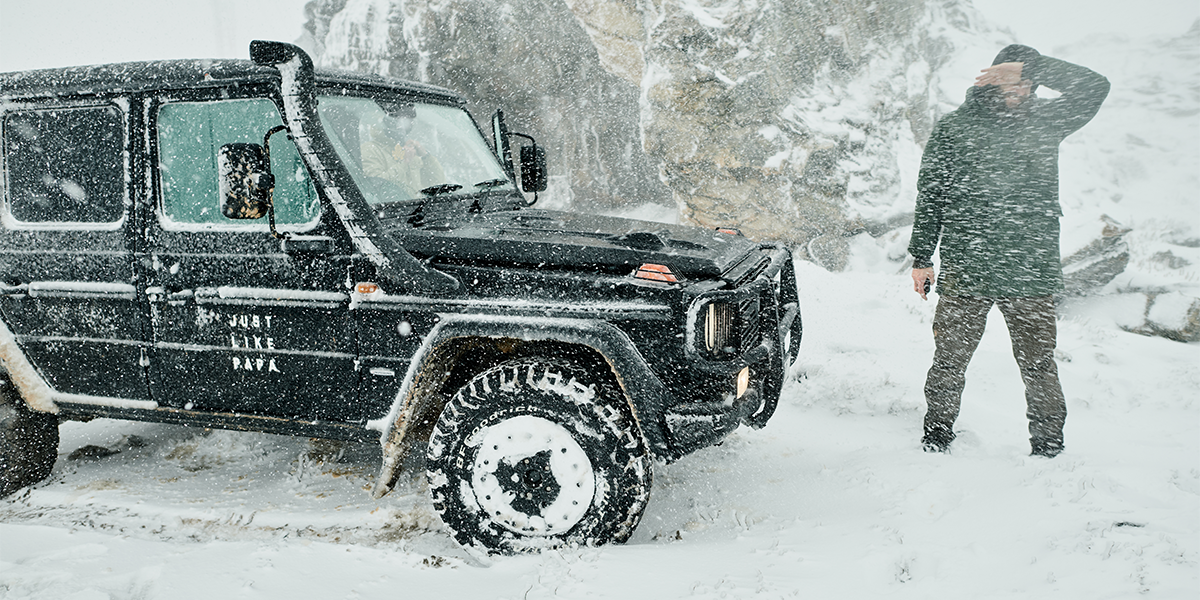 The trail was completely snow-covered, making the most technical section of the Matroosberg 4x4 trail even harder. We were undeterred. Navigating mostly by feel and intuition (guys have it too, ok?), we made it to the peak at the same time as a small blizzard. We exited our vehicles and made the final ascent on foot. It was at that point that we realised that most of us were inadequately dressed for what felt like a European summit. But our spirits were high and that was enough to keep us warm for our brief visit. The first part of our mission was complete, but we still had to navigate back down the trail – covered in fresh snow – and find somewhere to spend the night.
Thomas was flexing his fingers and blowing into his hands trying to leave the mountain's cold behind as we drove out of Matroosberg Nature Reserve. My toes were still cold (note to self: invest in proper boots) but no adventure comes without a price and if this was the worst of it I was happy to pay. We were headed in the general direction of Ceres, but our evening's plans had not been finalized – we were supposed to be heading to Chris's uncle's cabin in the Hex River Valley, but heavy rainfall made an unavoidable river crossing impossible.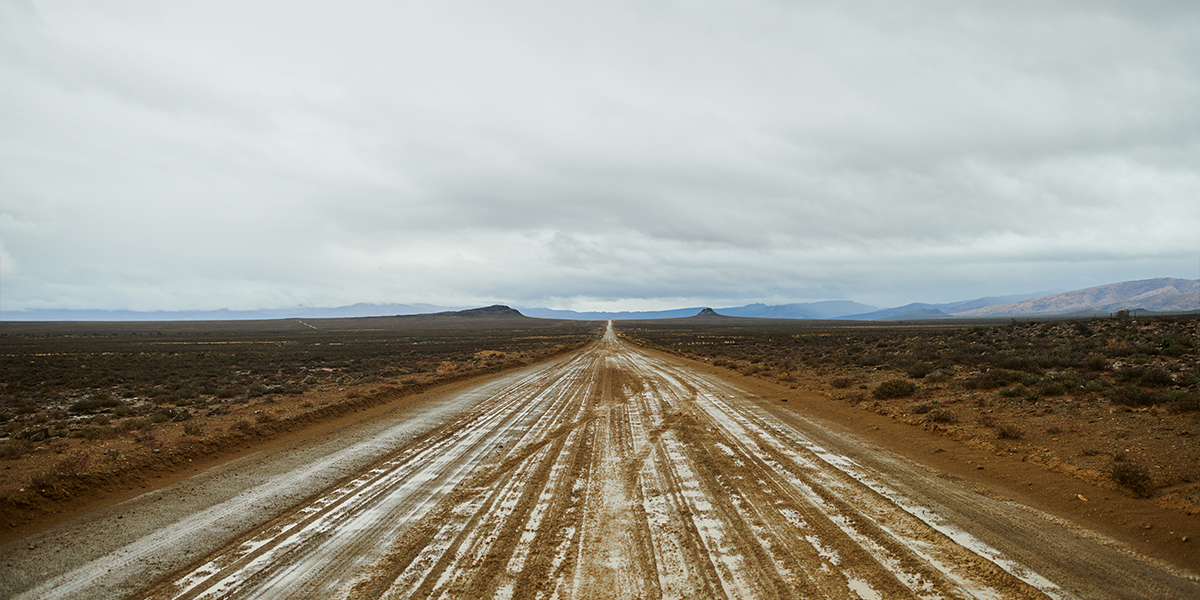 Even though it was barely three o'clock we knew we'd be losing daylight soon and we had to make a call. We didn't mind driving but also didn't want to arrive somewhere at midnight. We wanted to maintain some semblance of the solitude we would've had at the cabin. We wanted to go somewhere without too many rules because we didn't want to wear masks in each other's company, and more importantly we had some beverages we very much wanted to consume. A few phone calls later we had found our haven for the night – Tankwa Tented Camp! We plotted our course (thanks Google) and headed due north.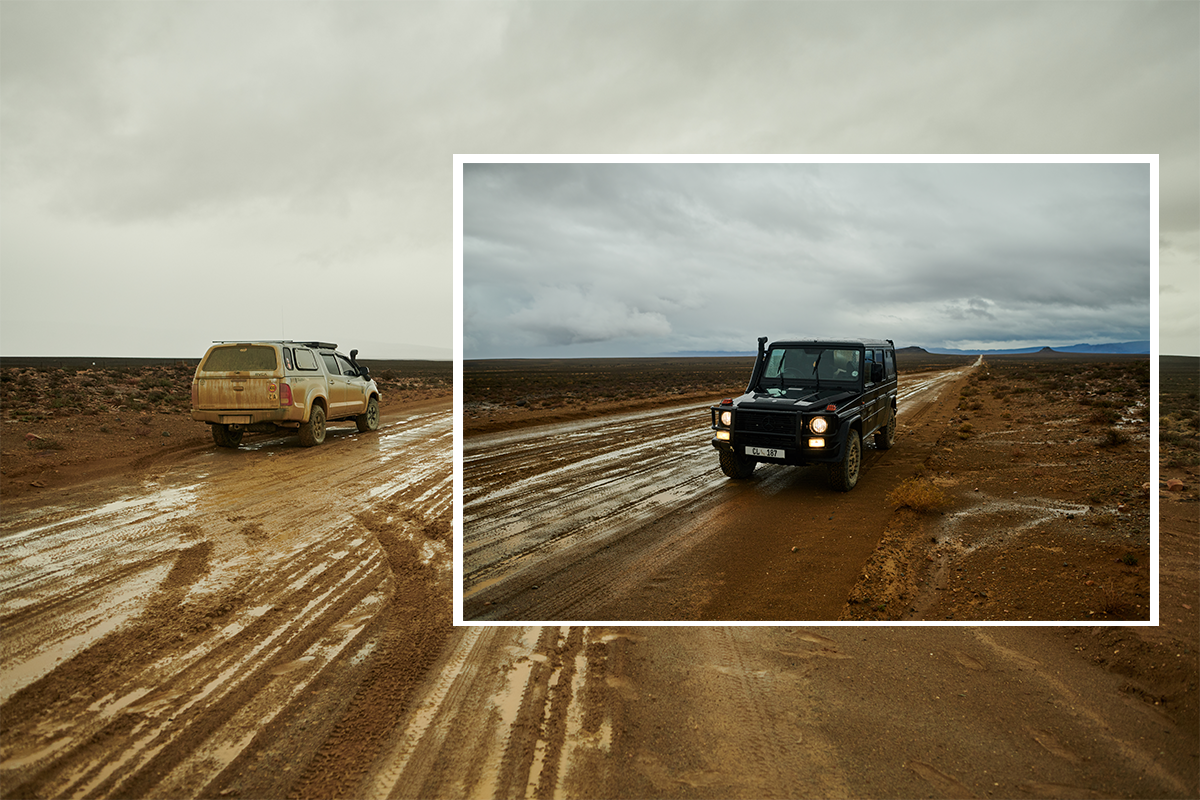 We arrived at the camp just as the sun's orange glow was fading and the sky was painted in the unforgettable colours of a Karoo twilight. Rolling past the remnants of AfrikaBurns past, it felt like we were in the opening scenes of From Dusk Till Dawn approaching the Titty Twister. Thankfully, we did not need to unsheathe our weapons at any point during the night.
Check-in was quick and painless, and we headed to straight to the bar. There were a few other travellers there who were already a few laps ahead of us, but we would soon catch up. After a few brandies and some dinner, we joined the youths for a few rounds of what's called "flip cup". We performed admirably, and that's where we'll leave the night's proceedings – bachelor's are one of the last sacred things left of this Earth. But this is not where the adventure ended.
The next morning over breakfast we pieced together the remnants of the night that was. Everyone was still there, we were all still physically intact, and we were ready for day 2! That being said, we eased into the day and took our time to dust off the previous night, we had nothing rushing us and technically we had nowhere to be – we still weren't sure if the river we had to cross to get to Chris' family cabin was navigable.
Some time after 13:00 we started packing cars and planning routes. Thomas was a little short on sleep, so I jumped behind the wheel of his Gelandewagen and followed Chris who was ahead of us in his Hilux. We set off towards Ceres, hopeful that we'd be able to reach the cabin.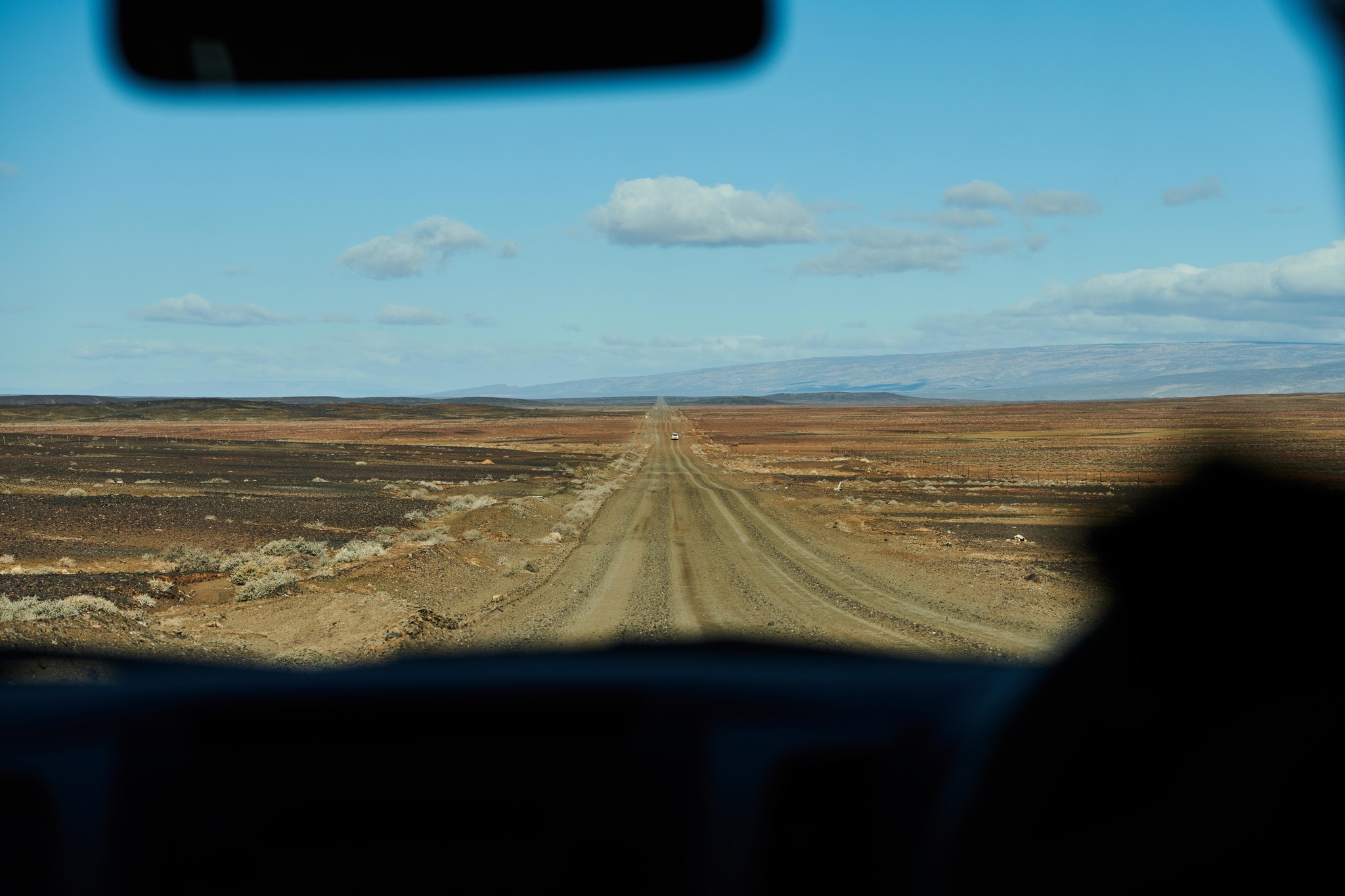 The rain from the previous day had left much of the R355 a muddy mess, but both of the vehicles were up to the challenge. We had one or two sketchy moments and at one point pulled off the road to inspect some potential damage on Chris' vehicle – turns out it was just some cold mud and water causing funny sounds when they met the hot underside of the Hilux. Traffic was minimal and we were making good time when suddenly it all went wrong.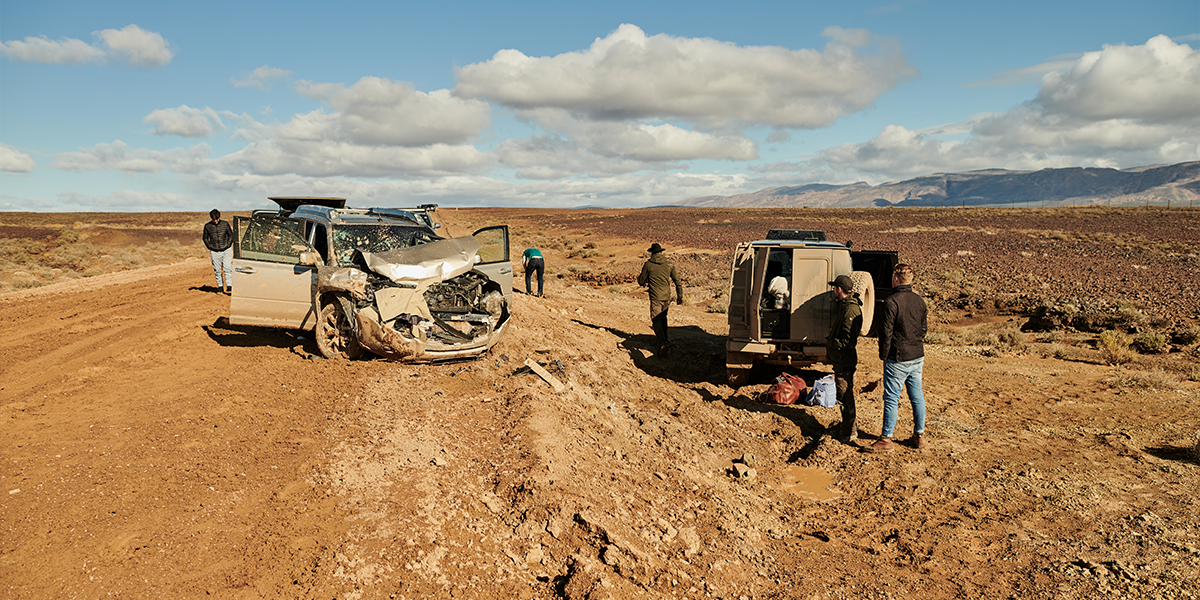 The road had gone from lightly wet to sludge, deep tyre treads showed the struggle previous drivers had had, and I slowed slightly. I saw a car approaching ahead of me but didn't really pay it much attention – I had more important things to focus on like keeping the G going in a straight line. And then I was on the wrong side of the road, looking at that car coming towards us through the passenger window. Impact. The G's a heavy vehicle, but the crash sent us off the road. Thomas woke up, gave me a glance and checked if I was OK, as I was asking him the same. We were both fine and I jumped out to go check on the other vehicle (Thomas' door was smashed in, so he had a bit more work to do to get out of the car). They had t-boned us pretty hard and the front of their car was smashed. The driver was already out of the car on the passenger side assisting his wife, and I joined him there. He was ok, just shook up, she had broken her leg.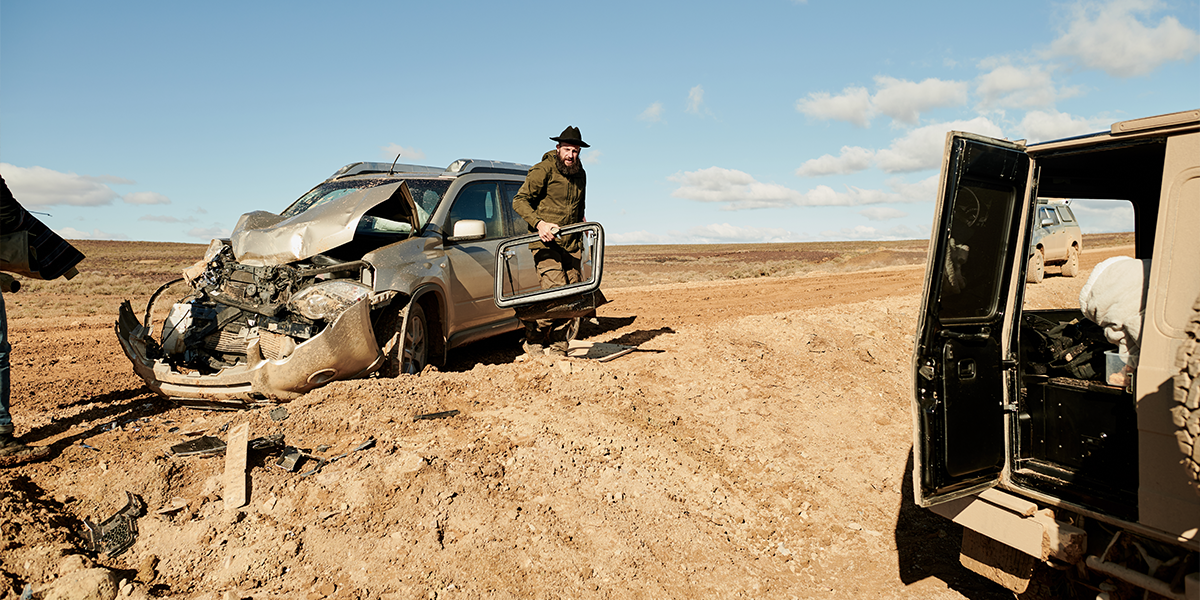 We were stuck in the middle of nowhere without cellphone reception, the nearest town at least 1.5 hours away, when suddenly there was an overflow of traffic. We had seen maybe 10 cars up to that point, and we'd been driving for about an hour, and then there were loads. One of the first cars on the scene was a family in a 4x4. They stopped to help, and together we got the injured passenger out of the car, loaded her into the back of their 4x4 and they took her to hospital.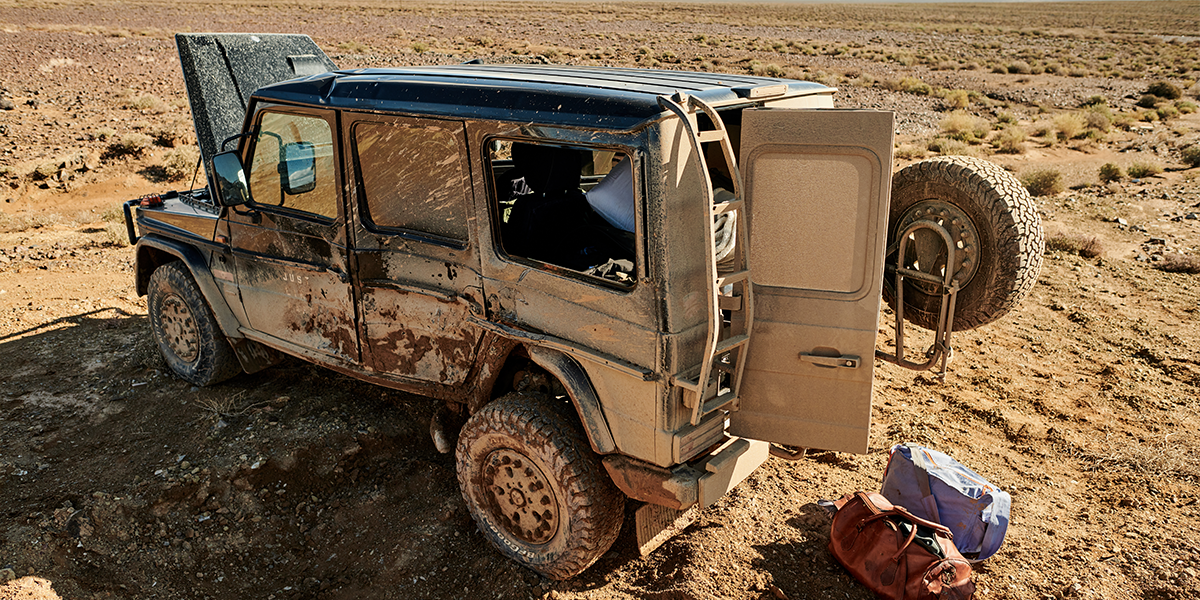 Waiting for the police to arrive we assessed the damage. The other car, a Nissan X-Trail, was undoubtedly written off. The front end was crushed beyond recognition, the windscreen was smashed, and the wheels were buckled. The G on the other actually looked OK all things considered. The passenger side was bashed in pretty badly, but the wheels still looked straight and the motor still started. Could we drive it out? Worth a shot. Thomas fired up the engine, slapped it into first and gave it a bit of gas. The old G road again!
After taking care of the admin with police and reassessing our options for night, we decided to drive through to De Doorns and spend the night at Chris's uncle's farm. Thomas drove while I licked my wounds in the passenger seat.
Next day, after a quick drive up to where the farm's new lapa was being built and an amazing home-cooked breakfast back at the house, we headed home. We'd been through rain, snow, ice, dust, mud, and a gnarly crash, and just like the G we carried on. When we set off for Jeff's bachelor's, none of us could've predicted what was in store or what the price of this adventure would be, but looking back I don't think we would've changed a thing. Sure, if we could've prevented the crash, saved that lady from breaking her leg, and kept Thomas's car intact we would've. But, that's not how adventures work. You don't get to plot out every moment and plan every scenario, you take them as they come and adapt as best you can. Risk is an inherent part of adventure, and we wouldn't want it any other way.